Facebook/Instagram/TripAdvisor Feeds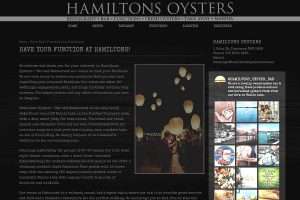 Don't want to update two or three different website portals? We can set up Facebook, Instagram or Trip Advisor plugins for you where the information posted on your social media accounts will automatically feed into your websites pages.
Below you will see an example of where an Instagram account is feeding into the website.
Other rating or social media feeds could also be set up on your website.
Calendar of Events
Do you need the ability to advertise your live music events on your website? Or perhaps you have regular tournaments or activities at your club that you would like to make available to your members and guests.
We can provide you with a custom, visually pleasing events calendar to help you engage with your customers and help attract them to your premises. Other features include setting up recurring events, or bulk import your events from your Google Calendar, iCalendar, Excel Spreadsheet and more.
Weather Widget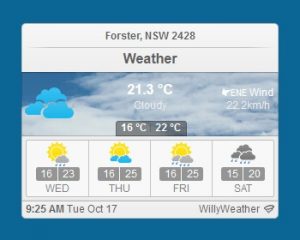 Get live and accurate weather information showing right there on your website for visitors to see what the real-time weather is. Receive detailed information on temperature, wind, humidity, pressure, UV index and more. The weather widgets are also fully responsive, so no matter what device you're viewing it on it will look great.
Photo Galleries
Upload your photos into a gallery for your business website that is easily manageable. It also supports bulk uploading of images and a classy popup effect to display larger versions of images.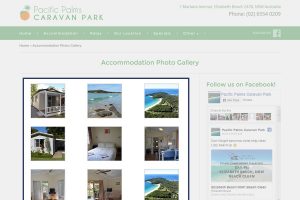 Fully Categorised and Searchable Blog
Would you like to provide your website visitors with a feed of all the latest news and information relating to your business? A blog can provide the means to educate your customers on what new products or services you may have available or any useful information relating to your industry.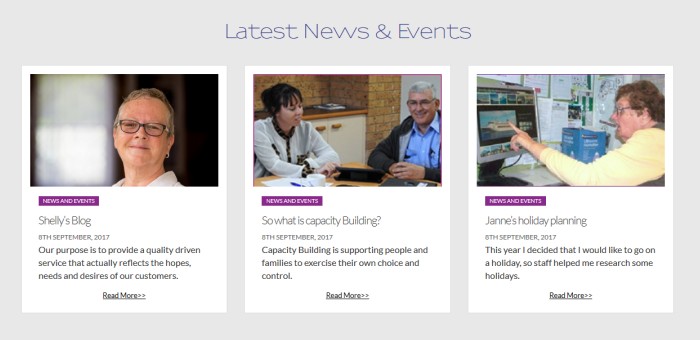 Live Chat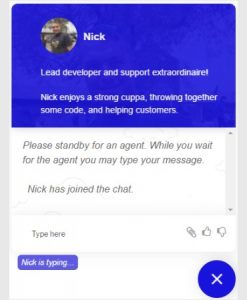 Get a fully functional live chat plugin for your website. Increase your conversion rates by communicating directly with your website visitors while they're browsing through your website. You can add as many agents as you like, and should you be out of the office, the mobile app will allow you to interact with your customers wherever you are!
Surveys/Quizzes/Polls
Collect and analyse data from your customers using a simple survey, quiz or poll on your website. These can be customised to perform market research, customer satisfaction, job satisfaction and present the information either publicly or privately.
Contact/Quote/Booking Forms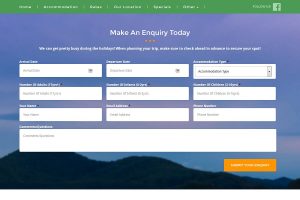 Connect with your customers by providing a clean and functional form. We can set up any sort of form you can think of, from a simple contact form with Name, Phone Number and Email Address fields, to a fully comprehensive quote form.
Forms can help to obtain vital information from your website visitors to be able to provide a faster and more efficient service to them. Our forms can also feature conditional fields that are shown or hidden based on previous user selections, so users are only ever presented with fields that are specific to their requirements, making forms that little bit more user friendly and improving on submissions through your site.
Visit www.pacificpalmscaravanpark.com.au for an example.
Classifieds
Gift Vouchers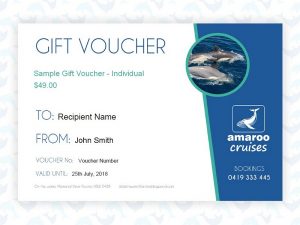 Do you wish to offer your customers gift vouchers for special occasions? We can implement and easy-to-use and maintain system into the back end of your website so that you can process gift voucher purchases and completely customise the look and feel of the vouchers themselves!
Please visit amaroocruise.com.au for an example of our gift voucher systems.