We are looking forward to discussing your job with you and to share some of our ideas in an obligation-free chat!
Request a Callback
[rev_slider alias="homepage_slider"]
Responsive Websites for Mobile Phones and Tablets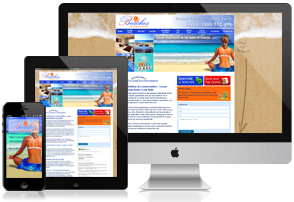 The world is going mobile and your website should too. Mobile users are using their smart phones to enquire, compare and purchase products and services from their mobile devices and they expect to enjoy the same browsing experience as on their desktop.
SAVES TIME & MONEY
FUTURE-PROOFS YOUR WEBSITE
CREATES BETTER USER EXPERIENCE
KEEPS GOOGLE HAPPY
Website Design on the Mid North Coast, NSW
designing and developing professional websites that achieve results
We have been designing websites on the Mid North Coast NSW since 2000. Our websites are for businesses ranging from small home based businesses, online e-commerce businesses to large Australian wide businesses.
We have an excellent track record in customer service, building professional websites and making sure your website can achieve a page 1 ranking in Search Engines. We want you to have a successful website that is easy to use.
We design mobile-friendly websites that will automatically "respond" to the device that is viewing it and display the content in a easier, more readable format. All websites developed by Golden Age Media are made to look and function beautifully on desktops, smartphones and tablets.
Did you know? Searches on mobiles now exceeds desktop usage for the first time in history!
Search For A Domain
The first step to setting up an online business is securing the right domain name for your business. Secure your domain with us and stay in control of it with our domain manager.