Secure Websites Using SSL Certificates
Would you like to improve your customers trust in your website?
Would you like to protect your website more so that all data transferred is encrypted?
Would you like to improve your ranking in Google search results?
If you answered yes to all or one of the above, then an SSL Certificate is for you.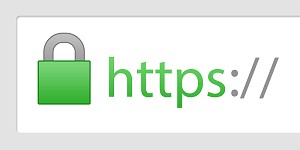 SSL stands for Secure Sockets Layer. An SSL Certificate will encrypt all data sent to and from your website. This gives customers an added level of assurance that their information is safe as it travels.
In recent times, Google and other entities have begun to favour websites that feature an SSL Certificate. Websites that are protected by one of these certificates are then given greater priority in Google searches and are advertised as having a higher level of security over other non-secured websites.
Enquiry today about getting your SSL Certificate